June 25, 2018 10:52:03
Posted By Babs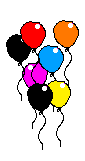 I am so pleased to have Master Guardian Part Three Book one Secrets uncovered completed
It has already been through my editor Kiyoshi, twice, he decided to take out a few scenes to help the story flow better and helped me put in the scene with baby Elliot celebrating his second birthday, told me oh you have got to put that in, he is so kawaii. My editor was laughing at him calling everyone who is not his ma or grandparents aunty and a soft toy is baby regardless of what it is and found him to be adorable when he is saying, présent, présent and sitting on his mother's knee so he can help him to open it. He told me he really comes across as toddler and cannot wait to see more of him in the next book.
The book has now gone to the proofreader, I hope she likes it just as much as Kiyoshi has as it kept him gripped from beginning to the end.
All I need to do now is come up with a cover and blurb for the back which grabs the reader. But the weather is starting to get too hot and sticky in the day to work, 28c but feels more like 30c.

So I am only working first thing and at night when it is a little cooler. I just hope this heat won't last too long, roll on winter.