July 22, 2018 08:22:26
Posted By Babs
I have been having fun all this week learning how to paint with these acrylic artists ink ^_^
Thanks to my editor Kiyoshi, as he uses these with his work, he told me to use fox hair brushes as I was using synthetic which do not hold the ink the same way as real hair, since I made the switch my art work has turned out amazing. The only one ink I have stuggled with is the flesh tone, it is a real nightmare

it is so frustrating to get the colour you are wanting, most of the time I thought I had mixed a nice light colour only to see it's not when it dries it looks like character have been sunburnt

After having a chat whith Kiyoshi on how best to mix it, I was so pleased I managed in the end to gave the lovely Bǎihé her soft skin tone.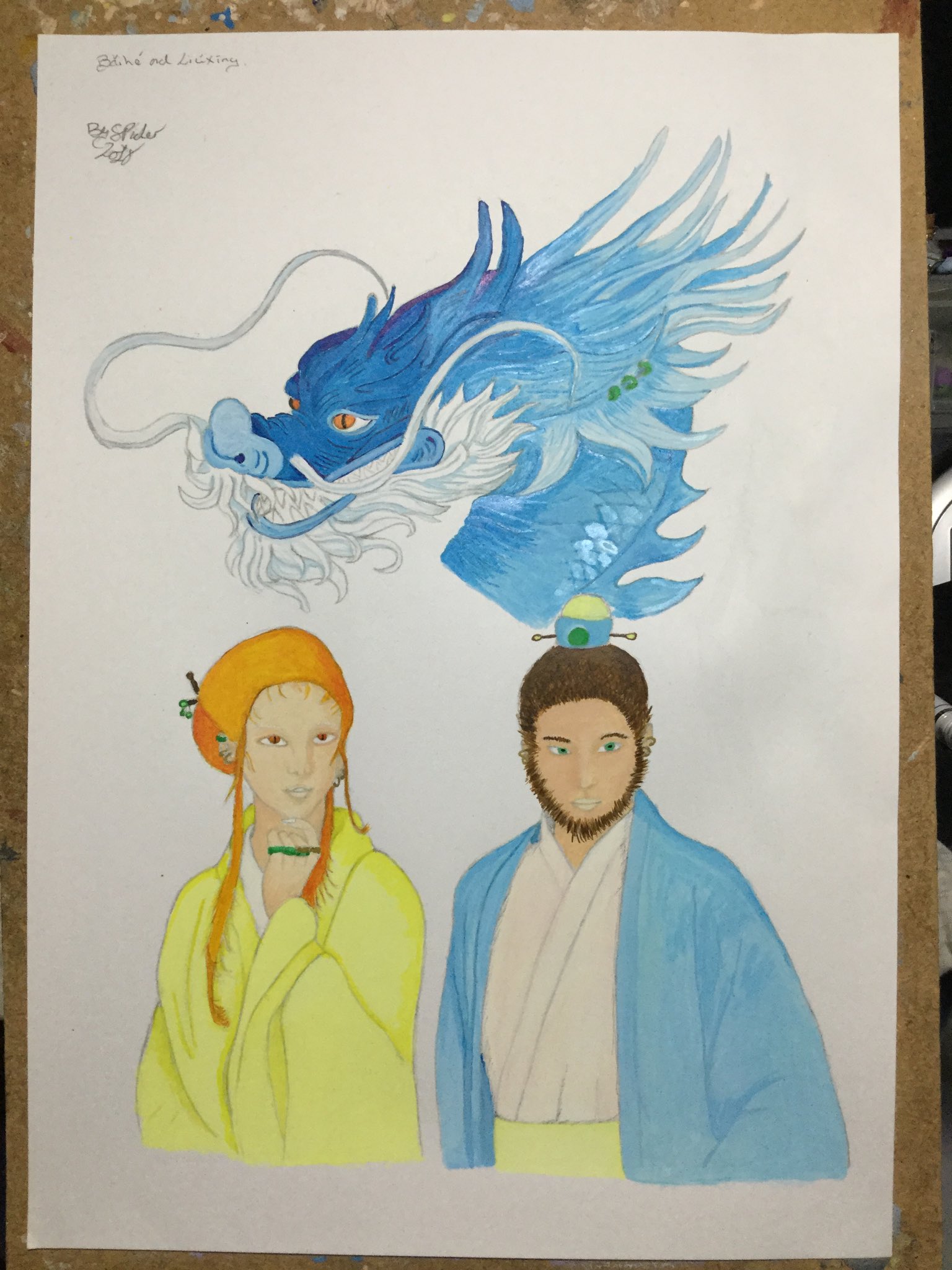 I still cannot believe the difference

how smooth they look and the level detail I can achieve when using ink is just amazing. I am going to continue using them with all my airt as I have to say they are a lot better to work with especially in hot weather they don't dry out like paint does.